All You Need To Know About Physical Medicine And Rehabilitation
Published on October 11, 2019 By admin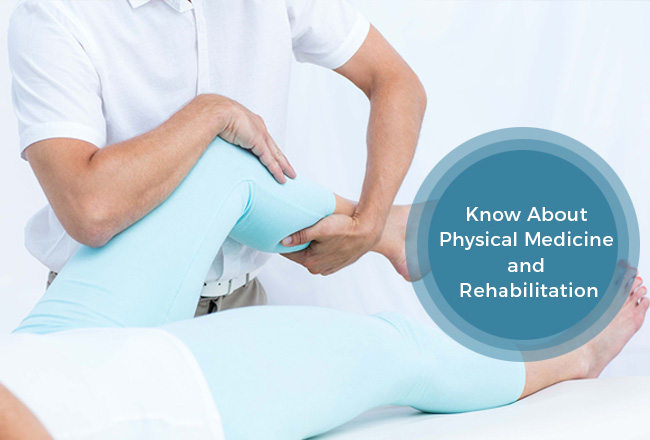 PM&R stands for physical medicine and rehabilitation. It is popularly known asphysiatry in the medical world. The field can also be defined as a medical speciality which involves the restoration of the functions of a person who has beendisabled because of a disease, disorder, or injury. These specialists address the patient's physical, emotional and social needs during rehabilitation.
On the other hand, rehabilitation is a process of helping a person achieve the highest level of function, independence and quality of life. Rehab improves the damage caused by a disease or injury and helps to restore the person to optimal health, functioning, and well-being. The best rehabilitation centres in Delhi offer specialised treatments that help the patients to resume their normal life.
Why need physical medicine and rehabilitation?
PM&R Doctors help the patients to fight chronic diseases, pain or disabilitieswhich facilitates the patients towards progress and optimal functioning. Rehabilitation involves the use of physical agents and therapeutic exercises to help patients by:
Reducing pain
Improving the quality of life
Recovering from the temporary or severe impairment
Medical Management
PM&R Doctors are trained to treat and control acute or chronic pain with medication and holistic approaches that include mindfulness, yoga, pilates, dry needling, and anti-inflammatory diets. Acute pain is directly related to tissue damage and always has a source. Likewise, chronic pain, whose origin can be difficult to pinpoint, is persistent and can last for months.
Self-care
One can protect his/her back by following the correct posture or by keeping their spine in alignment and also by following through with physical therapy or a regular exercise program. Also, there is a need to change the way you approach daily activities when suffering from pain. This can be done by making adjustments in your workspace and your daily standing, sitting and sleeping habits.
Braces
In case of chronic pain in the head or neck, a neck brace may be advisable untilthe muscles are strengthened following a surgery or an injury. The brace can decrease muscle spasms and pain, as well as, help to immobilize the spine during the healing process.
The rehabilitation program
These kinds of medicines are designed to meet the specific needs of the individuals therefore, each program differs from the other. Some general treatment components for rehab programs include:
Providing adaptive tools and altering the environment
Treating the basic disease and preventing complications
Treating the disability and improving function
Educating the patient and family and helping them adapt to lifestyle changes
The success of the rehab depends on various variable factors like nature and severity of the disease, disorder, or injury, type and degree of any resulting impairment and disabilities and overall health of the patient.
So, after knowing the utilities of physical medicine and rehabilitation you can opt for the treatment, as it has no constraints and limitations, if advised by the doctor. In fact, many top-notch hospitals have a specialised centre for treatment which provides medicine rehabilitation facilities.