Guide to a Safe Recovery After Knee Surgery – 6 Essential Things to Do
Published on April 24, 2023 By admin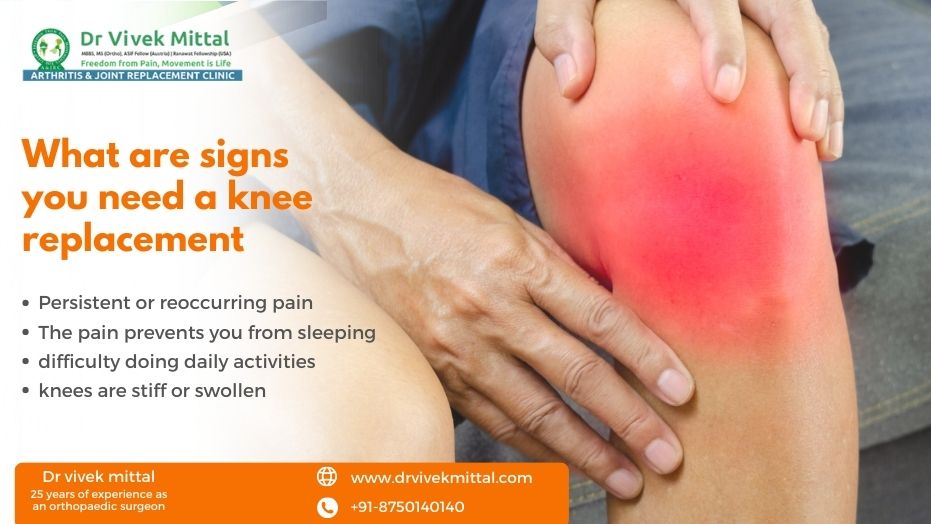 Knee replacement surgery is one of the best procedures for replacing damaged parts and restoring the weight-bearing difficulty of an injured, worn, or damaged knee joint. Many individuals like to undergo the surgical procedure because knee surgery can remove discomfort and helps to make their mobility again.
But after successful knee surgery, you also need to care for your operated parts. So, when you come back home from the hospital, you need to consider some important things for a successful recovery. It is also great to consult the best knee replacement surgeon in Delhi, or wherever you live, to undergo the surgical procedure without fear. Let's look to know some important things that will help you in a smooth recovery after knee replacement surgery.
Importance of Knee Surgery
Knee replacement is basically a type of surgical repair that is used for repairing and replacing knee joints. When your knee is damaged or injured, you will face pain and mobility issues. Generally, any kind of knee problem makes it tough to move.
Knee replacement surgery is performed for treating different kinds of knee problems and moving your knee properly.
Who needs to undergo knee replacement surgery?
Knee surgery is one of the best options for people who have:
Severe knee discomfort or stiffness: This kind of knee problem makes you unable to carry out regular tasks and actions. For example, walking, climbing stairs, and others.
Feeling constant pain in your knee
Chronic knee inflammation and swelling: if you have this kind of knee problem that is not improving after taking pain medication or other treatments, you should undergo knee replacement surgery.
Knee deformity: If you notice an arch on the inside and outside of your knee, it is great to take knee replacement surgery for your problem.
Depression: Severe knee pain can make you unable to attend social events. After some time, the social lack can cause depression.
Things to Do to for a Safe Recovery After Knee Replacement Surgery
Prepare Your Home
It is good to prepare your home before the surgery. You can do this by clearing the pathways for your walker or other mobility devices, stocking groceries, and most important removing falling hazards. You should also buy a pair of comfortable shoes to make your mobility easier.
Get in Pre-Op Structure
For a successful and safe recovery after a knee replacement surgery, you should ask your doctor about some basic ways for improving and managing medical circumstances. Involving yourself in strength training is one of the excellent ways to prepare your body for upcoming challenges.
Follow Doctor's Instructions
Self-care is very important for your overall health. If you don't care about your physical health, no one can treat you. So, after the knee replacement surgery, the first two weeks are very important for every patient. Avoid driving and doing normal housework for some days. And follow your doctor's instructions carefully such as a rest-ice-elevation routine and recommended exercises.
Get Moving
Taking physical therapy is one of the best things after knee replacement surgery. You can do physical action two to three times for the utmost six months. After that, you can start your prescribed workout plan for your recovery. The main purpose of including yourself in physical activity is to completely extend and straighten up your joint within three months.
Don't Overdo Physical Activity
While exercise is one of the best ways to heal and improve your knee condition after surgery, you should avoid overdoing it. If you do overwork, you may face inflammation in your full leg as well as pain.
Always Careful about Warning Signs
If you are feeling pain in your operated area, bleeding, pus, or other signs, you should contact your doctor immediately. Any side effects can make a bad impact on your operated area and healing process lengthier.
By following the above-mentioned steps, you can make a smooth recovery at home after knee replacement surgery. You can find one of the most popular hip replacement surgeon in Delhi, or elsewhere, for successful knee surgery.
Dr. Vivek Mittal is one of the best orthopaedic surgeons in Delhi, NCR, that provide knee and hip replacement surgery. He also provides specialised treatment with the minimally invasive method and uses the computer navigation system for total knee replacement surgery, hip replacement surgery, shoulder & elbow replacement, arthroscopy surgery, and many others.