Is Shoulder Replacement An Option For You?
Published on January 9, 2023 By admin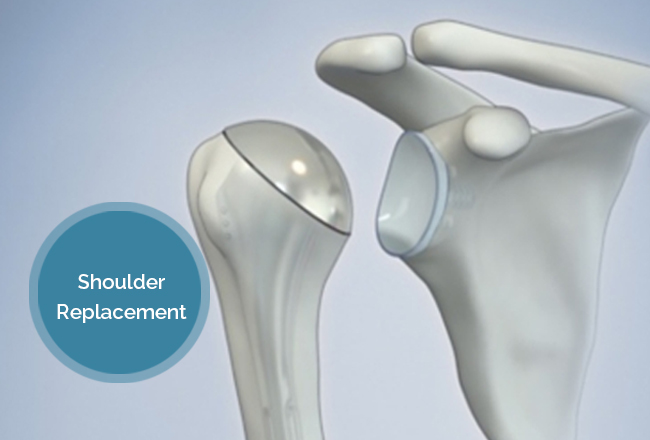 Shoulder replacement is a highly beneficial and effective orthopaedic procedure that involves the replacement of a diseased or dysfunctional shoulder joint with a new prosthetic joint. Shoulder replacement is a gold standard treatment option for patients experiencing persistent pain and discomfort due to the loss of cartilage. Shoulder replacement not only relieves symptoms like persistent pain, swelling and inflammation, but also helps to enhance the range of motion and increase joint flexibility. The procedure was originally developed in the 1950s in the United States and is now practiced all over the globe. If we talk about shoulder replacement surgery in India, we have some of the renowned doctors who have years of experience in the field. Dr Vivek Mittal is one such name.
Shoulder replacement surgery in Delhiis offered at all the leading orthopaedic hospitals and clinics. With the advent of technology. The procedure has become even more precise and efficient, thereby making it the most trusted choice of patients who are fed up with their persistent shoulder pain.
Shoulder replacement surgery, also known as shoulder arthroplasty is one of the most commonly performed Orthopaedics and joint surgery after knee and hip replacement. Although it is primarily done to relieve pain, it has many more benefits that cannot be overlooked.
What are the indications for shoulder replacement?
Although people usually relate shoulder pain to age-related wear and tear, there are many more conditions that may call for the need for a shoulder replacement surgery. These include:
Degenerative joint disease– This is most likely to affect people above 50 years of age, however, this does not mean that the younger people are completely immune to developing the problem. Degenerative joint diseases like osteoarthritis are marked by the gradual withering away of the cartilage that cushions the bones. This leaves the underlying bones exposed and they start to rub against each other giving rise to pain and discomfort.
Rheumatoid Arthritis-The condition is marked by the inflammation of the synovial membrane which gradually, leading to pain, stiffness and curtailed range of motion.
Post-traumatic arthritis-This occurs as a result ofdelayed complication of an injury or trauma to the shoulder joint. Inadequate reduction of the fracture of humeral head or glenoid fracture can lead to the damage of the underlying cartilage leading to arthritis. Recurrent dislocation of shoulder might also be responsible for it.
Osteonecrosis– It is a very painful condition that results from the disrupted supply of blood to the bones due to chronic steroid use, indulging in rigorous physical activities and excessive consumption of alcohol. As a result of this, the patient's cartilage starts to wither away.
Chronic fractures– Chronic fractures may result in the accumulation of bone fragments in the shoulder region which can damage the joints by interrupting the normal flow of blood. Such fractures are commonly experienced by sportspersons and people suffering from osteoporosis.
When should you consider shoulder replacement?
Shoulder replacement is usually the last resort of treatment recommended by doctors when other treatment options fail to give the desired results. You might be recommended to undergo a shoulder replacement if you experience any of the following problems:
Severe pain in the shoulder which prevents you from indulging in normal day to day activities
Moderate to chronic pain while sleeping and resting
Limited range of motion or complete loss of motion in the shoulder
Nil response to other treatment options
However, it is important to note that shoulder replacement is not an option for everyone and you will be required to undergo certain tests and screenings to determine your eligibility for the same. These include:
A detailed study of medical history
Thorough medical evaluation
Diagnostic imaging techniques like X-rays and MRI
All these tests are offered at Dr. Vivek Mittal's clinic.