All You Should Know About Total Knee Replacement Surgery
Published on September 25, 2019 By admin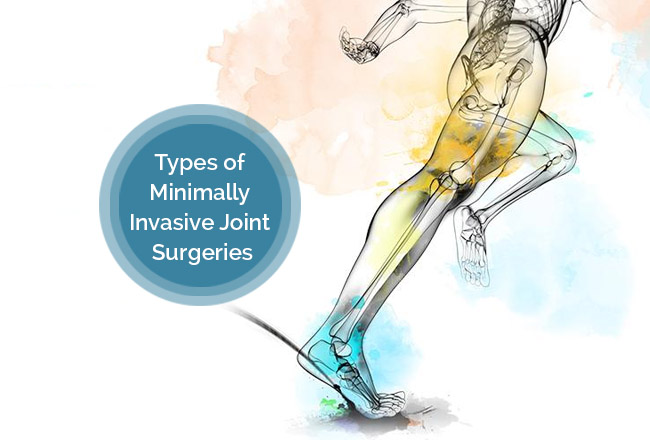 What is total knee replacement surgery?
Also known as total knee arthroplasty, total knee replacement surgery can be defined as a surgical procedure which involves the replacement of all three compartments of the knee i.e. it replaces the damaged bearing surfaces in your knee which causes pain. These three components are the medial compartment (the inside aspect of the knee), a lateral compartment which is the outside of your knee and the patellofemoral compartment which is the front part of the knee.
On the other hand, a partial or unicondylar knee replacement involves the replacement of only the affected compartment of the knee for osteoarthritis patients in whom only one compartment of the knee is affected. There are some factor which need to be considered before the knee replacement surgery like the patient's age, lifestyle etc. The procedure involves utmost care and precautionary measures so, here it becomes imperative to consult a specialised doctor in the respective field like Dr. Vivek Mittal.
How do I know if I need total kneereplacement surgery?
The key cause of knee pain can is osteoarthritis. If you experience pain in carrying out your everyday activities then this may probably be arthritis of some kind. If you feel difficulty in bending, squatting, kneeling, and walking then it can be an indication of knee replacement. However, most knee replacement patients are between the ages of 60 and 80 years old but in some cases, younger patients with knee problems such as traumatic knee injuries may also require a total knee replacement surgeries.
Here, pain tends to increase in the later stages like it will begin to disturb you in your everyday activities like sitting, walking, bending which would eventually increase with disturbing your sleep at night thus, start consuming pain killers.
If the same you are facing for a long time, then you should not ignore and immediately consult the doctor. You can go for the total knee replacement in Delhi if advised by the doctor.
Is total knee replacement the only option?
This is the most common question that every patient have in mind before going for surgery. However, there are some options available as an alternative to it.
Partial Knee Resurfacing
In some cases, there is a possibility to preserve part of the knee through resurfacing or partially replacing components of your arthritic knee. However, partial knee resurfacing is an innovative procedure designed to provide quicker recovery and improved surgical outcome. This is applicable only for patients with their damage confined to only one part of the knee and can be resurfaced without compromising the healthy bone and tissue surrounding it.
2. Partial knee replacement
Another option can be partial knee replacement also known as unicompartmental arthroplasty or hemiarthroplasty). This procedure involves a smaller implant to be adjusted on just one side (or compartment) of the knee where the damage is limited to that part rather than replacing the entire surface. A partial knee replacement is only done if the knee joint is damaged by arthritis and the other compartments have healthy, normal cartilage.
What after the total knee replacement surgery?
So, as it is important to know about the pre-surgery measures, similarly is imperative as well to be aware of the facts and precautionary measures post-surgery.
Exercises performed post-surgery
Healing is a gradual process, and overworking your still-healing muscles and tissues can be risky.
Common recovery exercises that one can practice;
Standing Knee Bends
Assisted Knee Bends
Knee Exercises with Resistance
Exercycling (stationary bicycle riding)
It is imperative as not to lose the mobility after the surgery and practice a healthy lifestyle. This will increase your recovery time and reduce the after-effects of the surgery.
As there are several conditions that determine the success rate of the surgery so, here it becomes imperative to go for orthopaedics and joint surgery in Delhi as being the capital, the city offers some best hospitals of the country.